As I child I learned to play the piano, but sadly I didn't keep it up and eventually I quit. In spite of this I have always loved the piano and over time, have collected a number of piano recordings. One of my favourites is Brahms Piano Concerto No 1 in D Minor. One summer I was lucky enough to get a chance to visit the Royal Albert Hall in London to hear the Concerto performed live.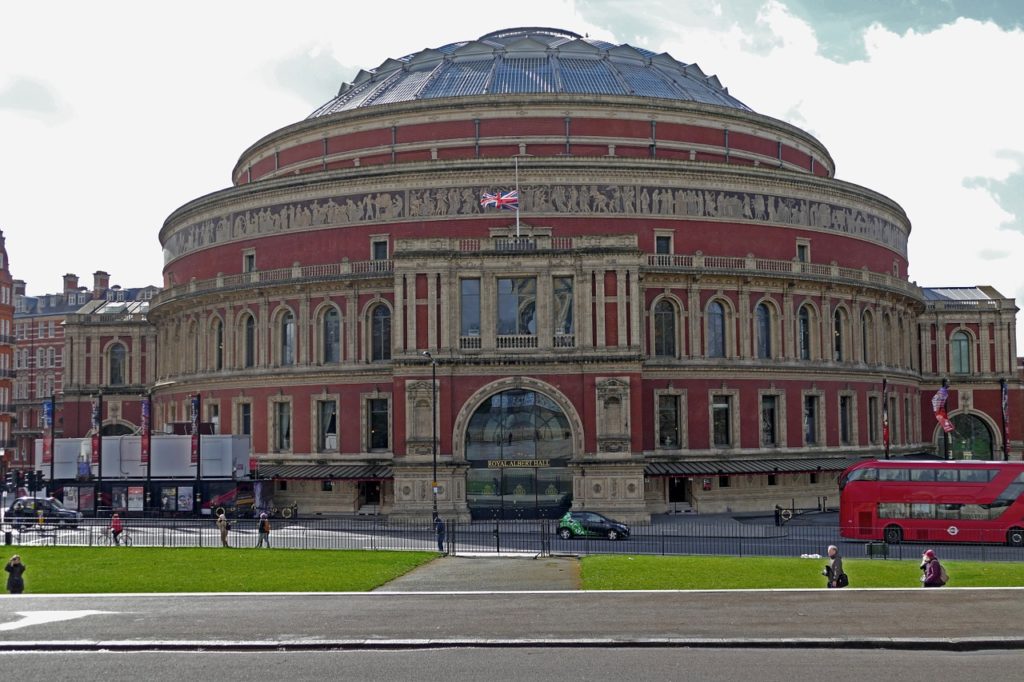 It was a great experience and I really enjoyed it. When I got home I got my CD recording of the concerto out and was amazed to see that the pianist I had seen perform was the same pianist as on my CD recording! The pianist was Helene Grimaud. I had never really paid much attention to who the pianists were on my recordings, but now that I had seen one live I became interested in her work.
I went on to buy more of her recordings, which cover many of my favourite composers.
Towards the end of my career, I was working in London, and although the commute was a strain, working in London had it's benefits! Being in the nations capital, there was plenty of entertainment available after a hard days work, so I could sometimes take advantage and go to a concert before heading home.
It was one of these concerts at the Royal Festival Hall, that I went to hear Helene Grimaud play. The performance was brilliant. After the concert, it was possible to buy a copy of her latest album, which of course I did. But the big plus after the concert, was the appearance of Helene Grimaud in the large reception area, where she played some more music on a grand piano. This was a great surprise and a crowd gathered around the piano to watch her play.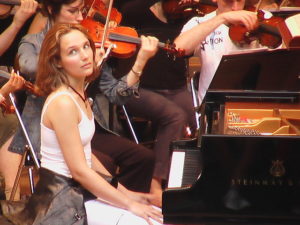 Towards the end of the evening, she offered to sign copies of her new album, so I was lucky enough to meet her and have a brief chat. I told her how much I enjoyed her playing and asked if she would be returning to play again sometime. She said she would be back to play again in June and I said I would definitely be getting tickets. A thoroughly enjoyable evening and a treat to meet her in person.
Here is a performance by Helene Grimaud of Mozart's "Adagio" from his Piano Concerto no 23.
……Simply Beautiful